AGM was held last week with the following persons elected to the NCC committee for the 2021season:
President - Brad Hatton
Vice President / Senior Coordinator - Coen McKinnon
Treasurer / Public Officer - Graham Tribe
Secretary - Andrew Innes
Junior Coordinator - Donna Hatton
Facilities Coordinator - John Tate
Committee - Kelly Heenan
Committee - Craig Rochester
All executive committee members are returning.
Work has already began for what will hopefully be a more normal 2021 season.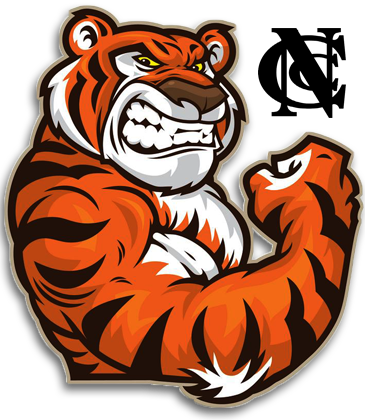 Our History
The Nightcliff Cricket Club was formed in 1968 from the old Commonwealth Department of Works Cricket Club and was a foundation affiliate club of the Nightcliff Sports Club the following year.
NCC has developed from a one-side club to a fully fledged competitor in Territory Cricket. NCC consists of five senior grades and four junior grades (with eight junior sides) as well as well-attended seasons of In2Cricket (formerly Milo) clinics run by NCC from May each year for 5 to 8 year-old players.
This increase in size has also seen an increase in success at NCC. The NCC routinely has a number of Senior and Junior sides competing in the finals with regular premierships as the pinnacle of success. NCC has won three A-grade premierships and a large number of other Senior and Junior premierships. Our A-Grade side won the 'Triple Crown' in 2010 (including the OD Final and the McDonalds Twenty-20 Final) and we claimed the Senior Club Championship in 2018.
Over the years NCC has been proud to count players of national standing on its list. These include Australian Test Cricketers Peter Sleep and Rick Darling as well as first class players such as Peter Gonella (WA), Paul Hutchinson and Brett Swain (SA) and home grown Mark Hatton (Tasmania & ACT). Mark Hatton has played cricket for Nightcliff for several seasons with distinction and was part of the 1996 and 2010 A-Grade Premiership teams as well as the 2011 B-Grade Flag-winning side.
In the 2011/12 Sheffield Shield season, home-grown Tiger Ryan James, who started with the Nightcliff Tigers back in In2Cricket (then Milo Have-a-Go), gained selection for Western Australia against New South Wales for a Sheffield Shield game. In 2011 Doug Bracewell, who played for Nightcliff in the 2010 DDCA Cricket season gained Test selection for New Zealand. Doug starred in New Zealand's stirring victory against Australia in Hobart in late 2011.
As well as these players, NCC is proud of the large number of Territory representatives selected from both its Senior and Junior ranks. NCC also has a large number of leading and award-winning players in Territory cricket.
NCC currently fields sides in five senior and eight junior grades of the Darwin and Districts Cricket competition and runs a in2cricket (fromally milo) most fridays during the cricket season.
Our Aim
Our mission is to become the most successful community based cricket club in the Northern Territory. It is our philosophy to foster sporting, social and cultural aspects of the community with an emphasis on the development our junior cricketers. To this end the NCC runs a comprehensive juniors program, incorporating ages 5-17 and open to both girls and boys with the primary aim of developing a love for the game of cricket. We believe that fostering the sporting ability of youth not only establishes our strength into the future, it also leads to an enhanced social and cultural acceptance with a well-balanced outlook on life