Thank you to all that attended the 2022 Presentation Day/Night. The event capped off a great season for the Black and Gold.  A number of photos from the night attached below!
Congratulations to all award winners. Well deserved.
For those not able to attend, recap of the Major Award winners:
▶️ Senior Club Champion: Caelan Maladay
▶️ Junior Club Champion : Kiran Samjowan 
▶️ Harry Currington Award : Andrew Innes
▶️ Junior Volunteer of the Year : Felix Bender
▶️ Vic Feldman Award : Noah Ker
▶️ Gloveman Award : Samson Bament
▶️ SandShoe Award : John Boxsell
▶️ Duck Award : Iqbal Sran
Bring on season 2023. 🟡⚫️
Once again, congratulations to team captains Oscar and Jack on an outstanding year. The Black and Gold is in good hands this weekend. ⚫️🟡
Game details:
➡️ Second XI vs Southern Districts @ Gardens Oval. Team line up: Oscar Jacques-Ball (c), Jai Allman, Tom Foley, Huw Spring, Jash Singh, Byron Gale, Will Blair, Harry Martin, Nick Wheeler, Peter Kalidonis, Jacob Hill and Bryan Miles
➡️ Third XI vs Pints @ Kahlin Oval. Team line up: Jack Giacomo (c), Sam Arthur, Luke Magnusson, Aiden Bedford, Patrick Bryen, Rohan Philip, James Hatton, Tjaart Hoogenboezem, Alex Rolle, Brad Hatton and Coen McKinnon.
Best of luck to all players. 🐯🏏
All club members and supporters are encouraged to get down and show your support.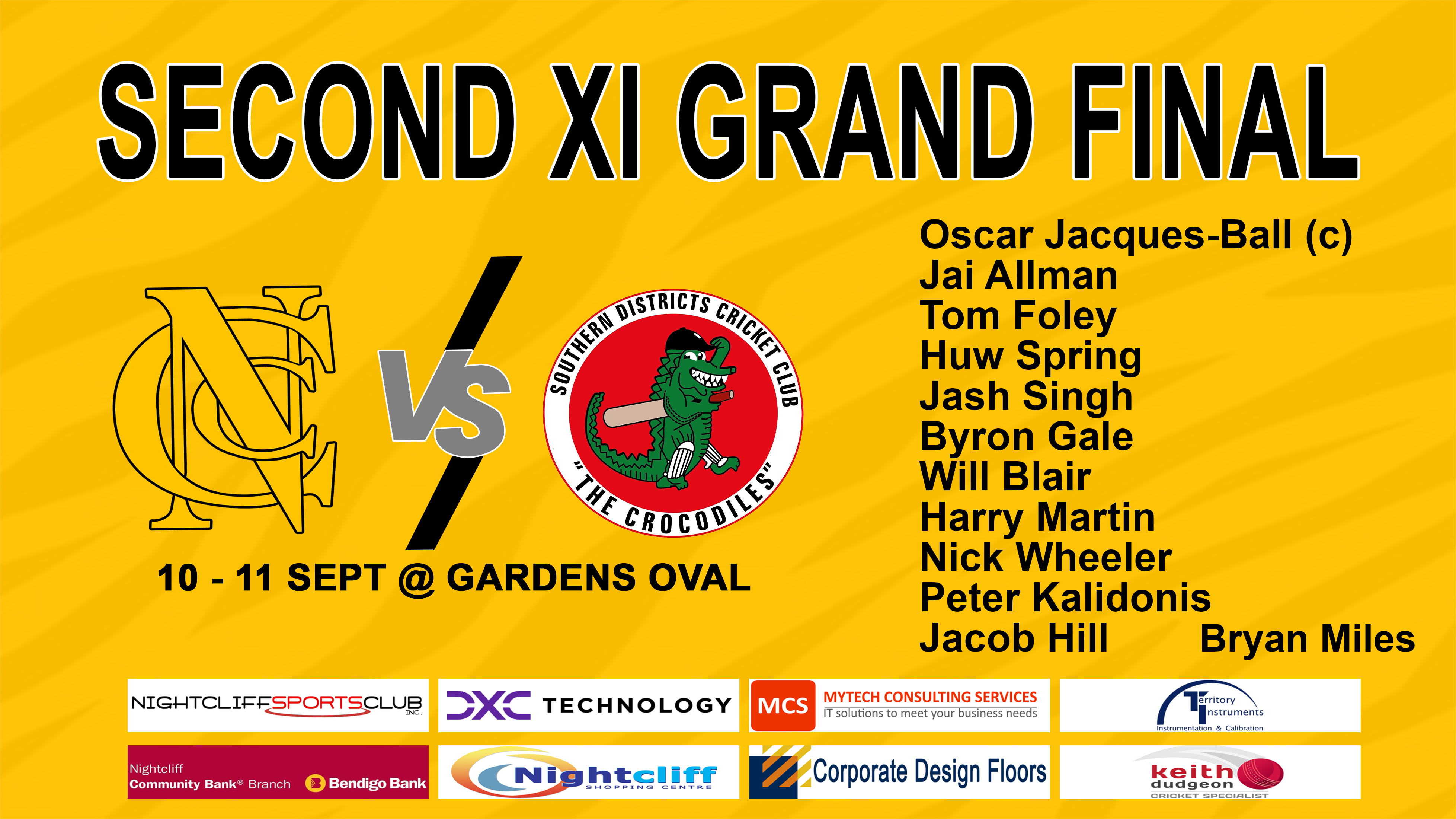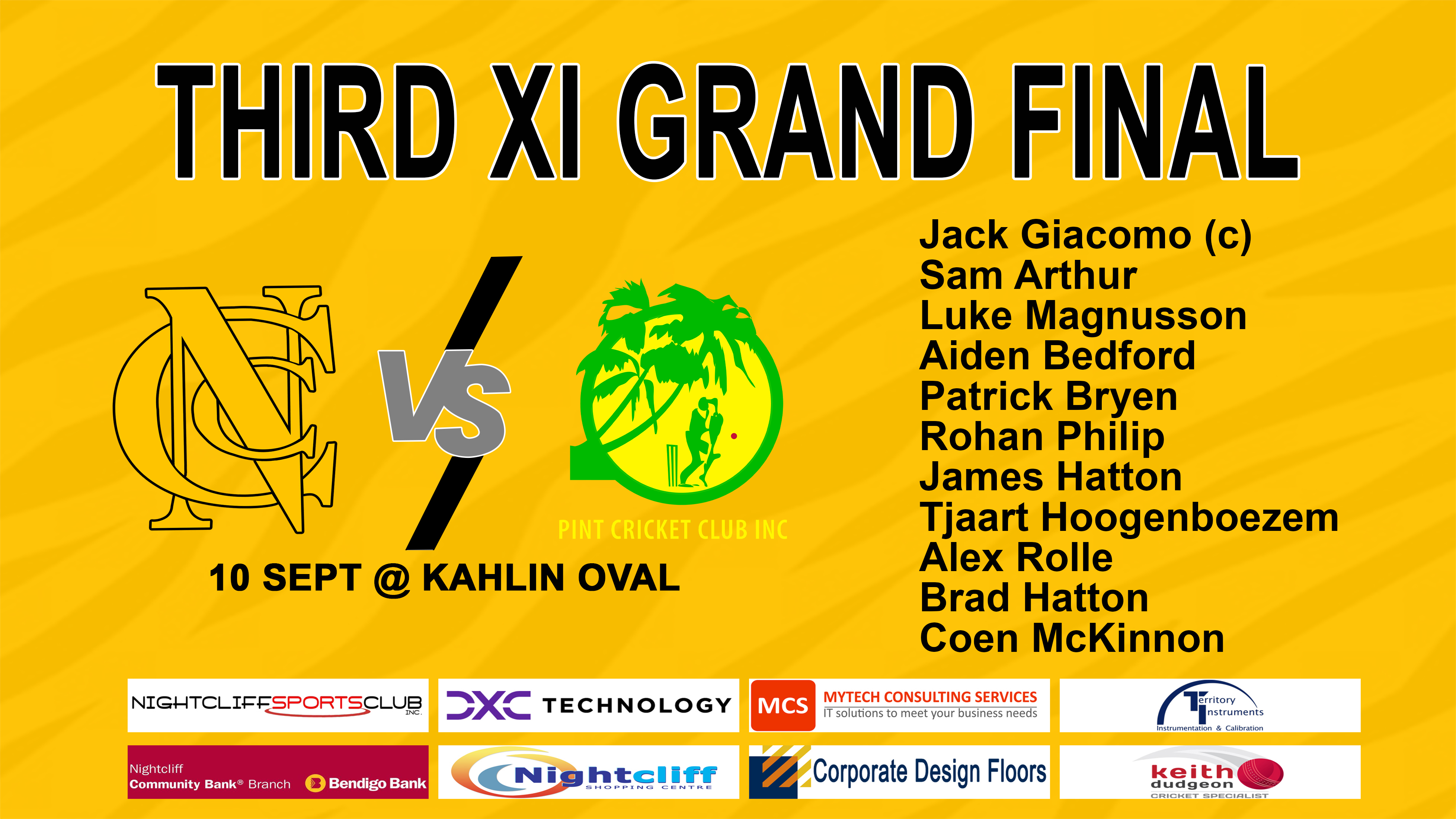 The 2022 Junior and Senior Presentation night will be held at the Nightcliff Oval on the 17th September.
Junior Presentation will start at 4:00pm to 5:30pm where fun activities set up on the ground. The award formalities and BBQ Dinner will be 5.30pm to 7:00pm
Senior Presentation will start at 6:30pm (Bar open) with award formalities to start at 7:30pm.
Find out;
🏆 Who will take out this years Senior Club Champion?
🦆 Who will take home the unwanted duck award?
🏃‍♂️ Who is the clubs worse runner between the wickets?
Cost will be $15 per head or $40 for families (Junior) or $40 per senior member (partners free)
Junior Registration: tinyurl.com/jr8f683w
Senior Registration: tinyurl.com/mt3r74k9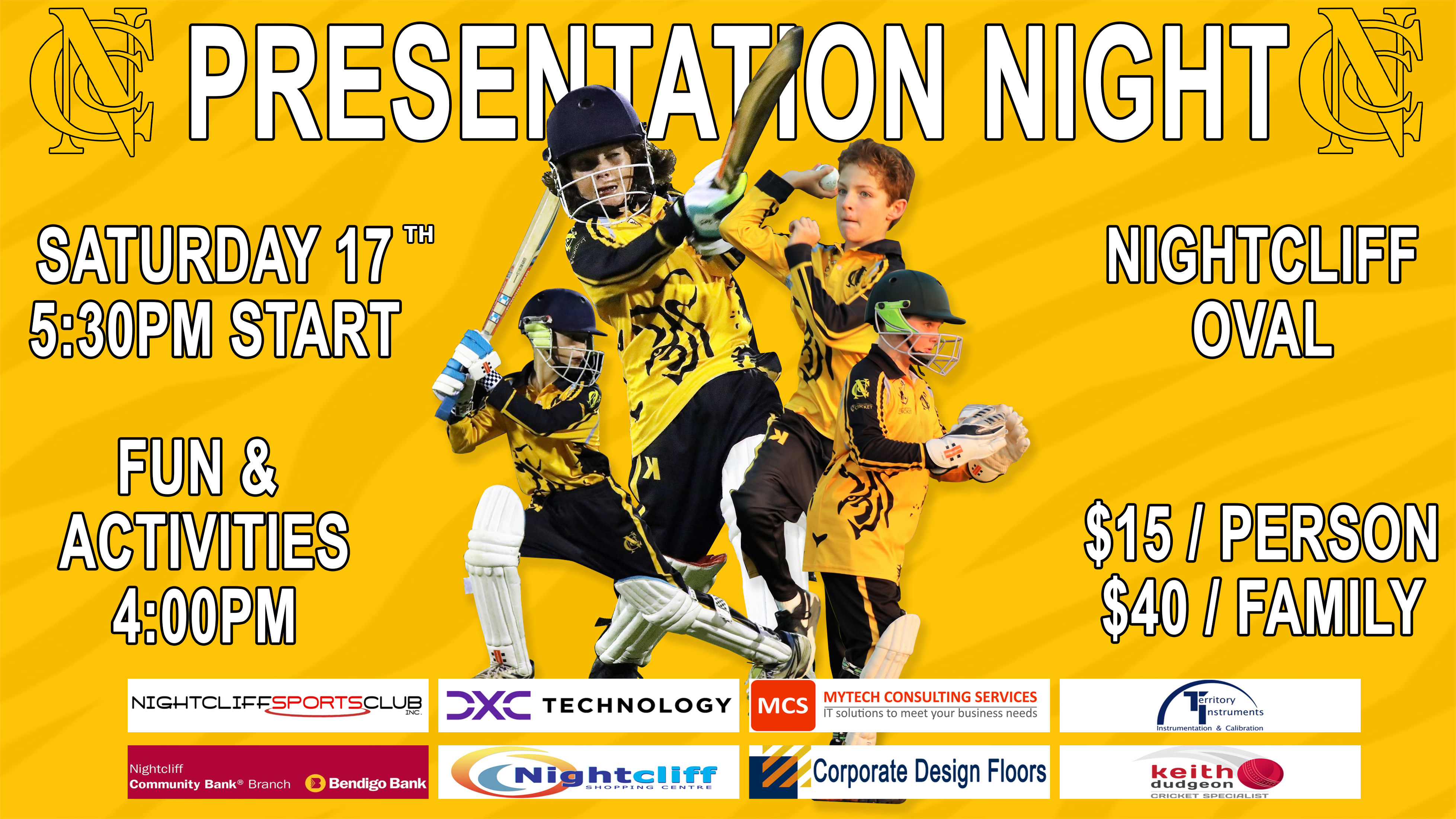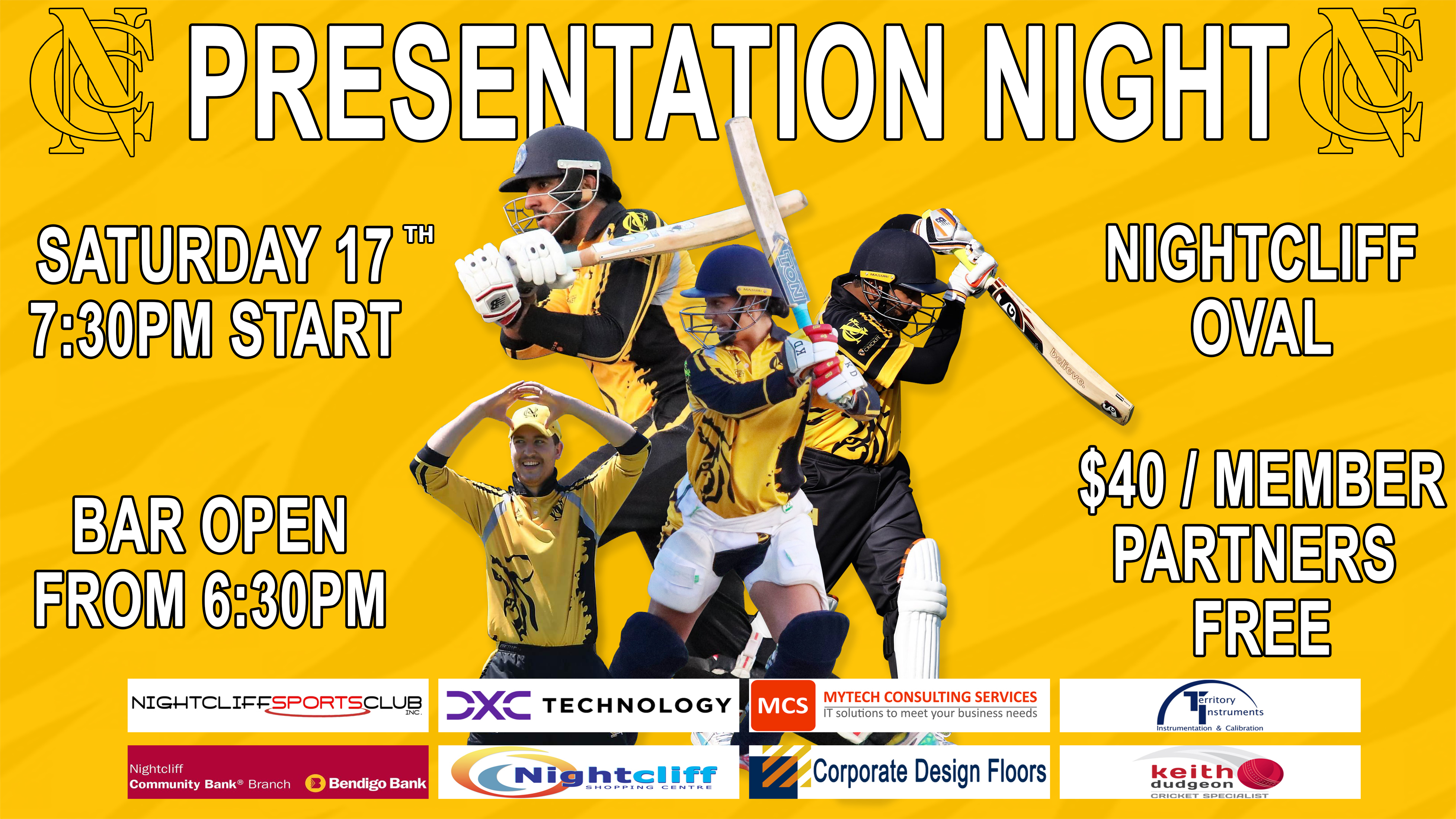 Our Sponsors